In a Special Housing Market Outlook published in June, the Canadian Mortgage and Housing Corporation forecasts a "Historic Recession in 2020".
---
Well, we are halfway through 2020, and we've been seeing historic changes since at least March. The Covid pandemic has brought us into recession-like conditions, and this virus and the ramifications of what has been done in response will undoubtedly have a big impact in the near and far future. However, I don't think we can use the term "recession" in exactly the same way we might have in any previous circumstance, because this one will have its own distinct character. The nature of the response alone, with jobs and businesses being put "on hold" and funded during the interim rather than necessarily "lost", is unprecedented. It is difficult if not impossible to truly know how that will come about once restrictions are completely lifted, and it all depends heavily on timing. Note that in their report, CMHC has stated that the current "unprecedented uncertainty" means that "economic outlooks are currently subject to considerable risk", and everything they forecast in this report comes with a large number of Qualifiers.
In a general sense, CMHC is stating that, should the pandemic recede at the rate we expect it to with no unanticipated "game changers" (e.g. a vaccine on the one hand, a second surge on the other) – sales, prices and new construction starts will fall through the course of the rest of this year, and start to recover in 2021. We also won't see the same high levels in price and activity that we had pre-Covid (around February 2020) until we hit 2022. Something important to consider in that respect is that we had, at least in Niagara, unprecedented sale levels in February 2020 – we hit a peak, a kind of window of affluence. In that context, returning even to a more normalized, slightly adjusted level of activity before 2022 still bodes well for Niagara in 2021.
In terms of the drop that is forecasted for this year, it all very much depends. CMHC notes that the rate of drop will not be the same everywhere, so we must focus in on our local markets. Currently in Niagara, sales and listings are down so they're keeping prices on a steady track (stable and even rising). I can see a few Factors that may have an immediate effect on that trend:
FACTORS TO CONSIDER:
On the one hand: Confidence. For Sellers & Buyers. If sellers have lost confidence when they get back to work, or if they've lost a job or income affecting their motivation to sell, we'll see less listings – which will potentially continue to drive prices up if demand persists, and as prices become out of reach it may further drive buyers out of the market. If buyers lose confidence, there may be unsold inventory and as more and more come on market with no buyers, prices will be driven down. Now, one factor that came out with the CMHC announcement could realistically very much affect demand and Buyer Confidence: tightening up qualification levels. As of July 1st, buyers who rely on CMHC insured mortgages (ie. They have less than a 20% down payment) will have to have a minimum 680 credit score (vs. 600), and their debt servicing ratios are being lowered (to 35% to income from around 39; and 42% from 44 for total debt). This could price out buyers particularly at the lower housing price level, leading to less demand and potentially then a lowering of prices by sellers to sell off their homes.
On the other hand: Pandemic measures becoming more robust or arriving before we expect them to arrive. This may include widespread Testing Measures to control the spread, a Vaccine, or even potentially the effects of good weather on helping to eradicate the virus. In which case, getting back to work and normal life will allow the population to reboot faster and list and buy in a healthy market.
The point is, our market will follow the course of Covid. Based on our assumed path forward, as of how things are TODAY, economic bodies are attempting to forecast and put into place measures they hope will aid in lessening the harsh ramifications down the road. Their controls, like the CMHC changes to mortgage qualification, are similar to those taken to get ahead of recessions.
WHAT DOES THIS MEAN FOR NIAGARA? HERE ARE MY THOUGHTS:
In our stats looking at last month*, sales are starting to come back from the drop we saw in March & April. Sales were down from 65-70% in April, but listings were down to match, at 50% – half what we'd typically see this time of the year. This showed a "holding pattern" that has allowed prices to stay stable and even rise. In May, we saw an improvement in that sales were higher than they were in April, and only 38% (rather than 65%) less than this time last year, while prices in Niagara continued to rise by 11%. The normal amount of listings we'd have now are still being held back, and people are still buying, so prices continue to rise. And on the ground, we're still seeing multiple offer scenarios, particularly in the hot price zone of around $350,000 – 450,000+. There is clearly pent-up demand – there are buyers out there buying in Niagara, but not a lot to choose from. These are not necessarily the indicators of a price drop because we don't have buyers falling away. Listings may also be pent-up, and sellers just waiting to release them. The hope is that confidence remains there and sellers decide to list as they were planning, which may balance the market out. As with the country on the whole, our trajectory has to be watched in line with the Covid restrictions being loosened. In addition, because Realtors® have continued to work as needed through the whole state of emergency (having been deemed "essential services"), we have had strict protocols put in place that are now part of our standard regimen, and we perform them like clockwork. Buyers and sellers are already much safer than they were before, so for however long protocols for Covid remain in place – even if this continues on as the "new normal" – our industry is used to exercising these measures to allow business to continue, and ready to make it all work safely. In terms of sentiment – from what I've been hearing, people are aching to get out. And, they've been at home so long many are seeing clearly the need for the "right home". We can look toward what CMHC is forecasting, and if anyone is concerned with the price fall they've stated may occur this year, get ahead of it by putting their house up for sale sooner rather than later. If buyers want to wait and look toward this forecasted fall, they may get an opportunity later this year to buy a little cheaper, but then they wouldn't want to wait till 2021 if that price recovery begins as forecasted. I would say to (a) do what makes sense for your living situation and family FIRST to make a decision, and (b) follow the Covid recovery pattern closely, but be prepared to jump in at a time that is most advantageous whenever that may be. As we know, there are Qualifiers to these scenarios, so it is very important to keep checking in as we go through these stages together. I'm always here if you want my opinion on your particular market or situation. There are no Qualifiers on that!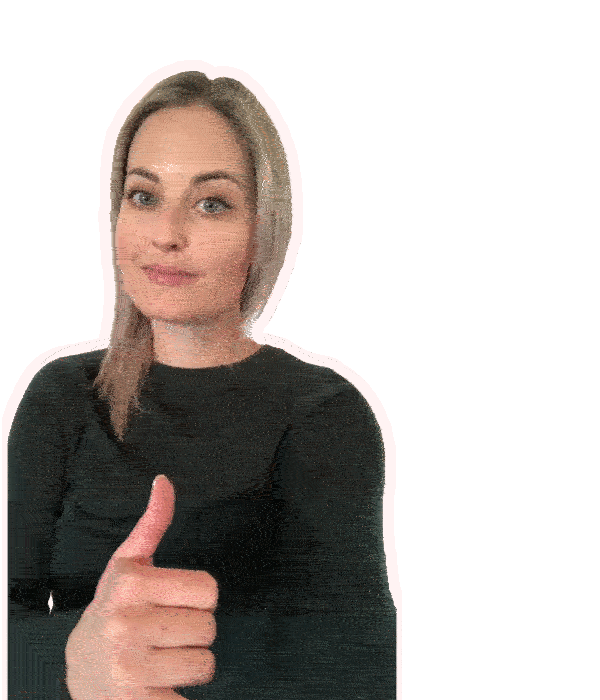 *Statistical information retrieved from the Niagara Association of Realtors May 2020 Market Report.
It's all about…
Real Estate. Homes For Sale. Buying a Home. Selling a Home. House. Houses For Sale. Realtor. Real Estate Representative. Real Estate Agent. Home Sales. How Much is My Home Worth. Home Evaluation.