1. Emotions. Icky, icky emotions!
I'm serious. You may not know this, but buying and selling real estate can get VERY emotional for people! Think about some of the typical situations that lead to someone buying or selling a home:
– Getting married. Happy times!! But also, nervous times when couples want everything to be PERFECT!
– Getting separated/divorced. Sad but true. The dissolution of a relationship is never easy, and closing that chapter can be painful.
– Having a baby. It's a wonderful time! But can be a lot of pressure when worrying about new home expenses too.
– Losing a significant other – sometimes, after decades of only living with that one person. It is truly difficult, and there are lots of tears.
What's most useful in ALL of these situations? Having someone lead the process who can be neutral and stand outside the scene to keep everyone's goals in check. Someone who can give support and strong guidance without the cloud of emotion affecting their judgement. It's a Realtor's job to do that, and that's a comforting sense of security!
2. Speaking of Security – what about the Safety factor???
I'm talking legal, physical and practical! Not that I want you to worry after I said we're here to help you relax. But buying a house is a big transaction that involves a lot of work to make sure you're not put into a precarious position. Realtors help with making sure everything is done above board, including with offer documents (I can't imagine someone working with these legal forms without knowing EXACTLY what they mean). We also make sure your property – and your physical self! – are safe. We check access, we literally 'gate-keep' for our clients. I'm not just talking making sure your home for sale is ONLY being accessed by those we know should be allowed – I'm talking walking into a home first and doing our background research when you're looking to purchase. I've definitely walked into homes I would not walk into alone – with a Realtor, you get comfortable with each other and you're 'in it together' when you see homes.
3. Ahem. We do Real Estate like it's our JOB!
Our Full-Time Job. That means we spend ALL of our time working on it. I know that Realtors have had this unfortunate reputation for sticking a sign in the ground, then sitting around and laughing maniacally when it "sold itself"* (*another blog on that phrase soon!) collecting the money. I can't say I haven't met some in the past who seem to work like this. But for those of us who truly respect and care about our profession and our clients, we're giving our all to this job 24/7. I know for a fact that someone working hard enough to afford to buy a home does NOT have the hours in the day to truly find the needle in the haystack (let alone setting up the showings, researching the background, discussing with other agents, pricing it with the market, yadda yadda yadda). Nor the time to respond to all the callers – serious and not serious – asking about their house for sale, sitting hours for open houses, chasing after feedback and interest, reverse prospecting for buyers, yadda yadda……..yawn. Seriously though, it's tiring. That's why it's a full-time job. Let us do it.
4. Ya gotta spend money to make money, amIright?!
But really. Ya gotta spend money to sell a house. Realtors spend money on their clients and their listings. Depending on what industry you work in, you may not have an idea of what marketing costs. But let me tell you, marketing COSTS! Realtors have this unique position where they don't get paid until the job is done – until the home has sold, and the transaction has fully closed. But that doesn't mean we don't spend out of pocket with intention of spending wisely enough to market and sell your home – or to afford the gas and printing costs and cell phone bills and all those things that go into helping a buyer search too. We invest up front, and these costs can rack up. You're already spending to prep your house for showing it off to the world – do you want to spend thousands more out of pocket to try to get that marketing out there (the way someone working on it every day does)? It just seems crazy, right? Well Realtors, we crazy. Leave it to us.
5. So you don't have to talk to people!!!
Recently I heard that Millenials "hate talking to people" (source: radio show I can't remember but a true media source, I swear!). Many people actually hate talking to people. But even if you LIKE talking to people, imagine this: perfect strangers, calling your phone and asking you personal questions about your home, reacting to your asking price with disdain at the very least, even arguing with you about it, and then trying to arrange a time to see it that works for them but is inevitably a terribly inconvenient time for you (e.g. Right Now.). And the phone doesn't stop ringing. Even if you like talking to people, you may end up throwing your phone at a wall. (And then having to repair said wall before the next showing.) A Realtor is there to take those calls for you!!! And, to organize the showings. And, to argue with their market knowledge for your asking price. And, to entice them to come see the home anyway. And, to sell it to them for the price you want. It's basically a concierge service baked into the industry to alleviate the need for you to have seriously uncomfortable interactions. Even just that alone makes it clear why you really should just leave it to us! Realtors got this. Like it's our Job.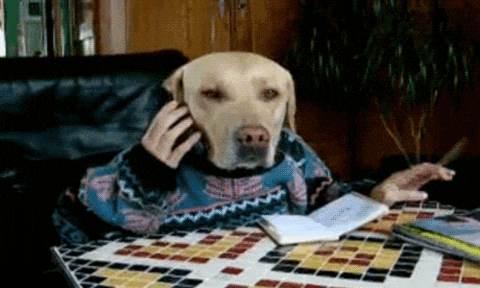 It's all about…
Real Estate. Homes For Sale. Buying a Home. Selling a Home. House. Houses For Sale. Realtor. Real Estate Representative. Real Estate Agent. Home Sales. How Much is My Home Worth. Home Evaluation.